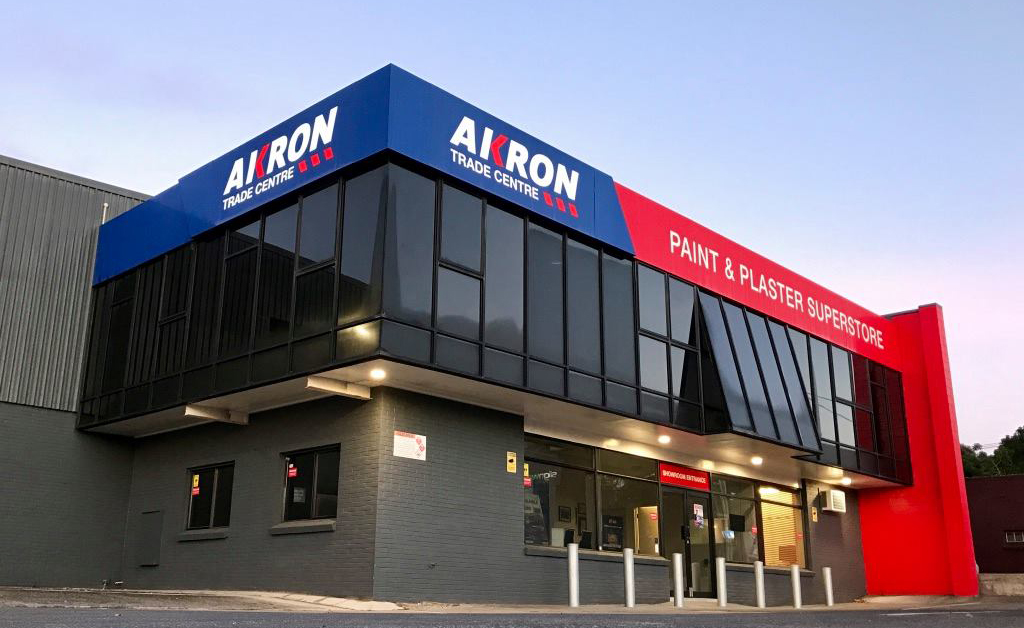 Akron Trade Centre was established in 2005 with the goal of providing the widest range of products at the lowest possible prices for the commercial painting and coatings industry. Since it's opening, Akron has rapidly grown to become Auckland's leading independent supplier to the trade and DIY professional.

The product range is extensive and includes paints & protective coatings, plastering products and tools, consumables such as abrasives, tape and masking film, clothing, safety gear, height safety equipment, through to capital equipment such as airless sprayers, power-tools, specialised sanding equipment, dust extraction, ladders and mobile towers. We also offer a full on-site scaffolding service, from mobile towers through to purpose-built fixed scaffolding to meet your access requirements.

Our product range includes both locally and internationally sourced products many of which we import directly. This allows us to offer unique customer solutions that are only available through Akron at highly competitive pricing. A key strength of the business is the professional and knowledgeable staff with over 100 years experience in coatings, application, equipment and scaffolding.

At Akron Trade Centre, we are backed by a team of qualified staff and look forward to the opportunity to meet with you and learn more about you, your needs and where we may be able to add value to your organisation.